About
Kammerkoret Aurum is an award-winning choir based in Trondheim, Norway, which consists of around 30 singers. The choir was founded in 2006 and has its roots in the musical milieu of the Norwegian University of Science and Technology. Aurum has a vast and varied repertoire concentrating on new, Scandinavian music. Their projects often arise from curiosity towards new musical expressions and they are an eager commissioner of new choral music.
Kammerkoret Aurum is an attractive partner for collaborations. The last year, Aurum has performed together with the Swedish artist Carola under Olavsfestdagene in Trondheim, sung with the Norwegian artist Sondre Justad at the Neon festival and collaborated with actress and dramatist Marianne Meløy on our CD-project "All that our mothers have fought". Aurum often collaborates with local and national choirs for concerts and other projects.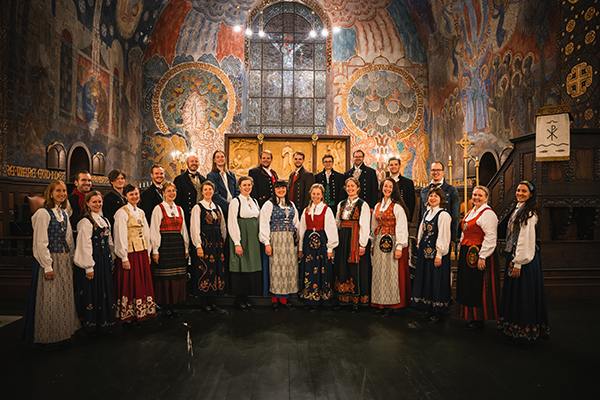 Members
Sopranos
Thea Caroline Aune Segtnan
Hilde Aas Nøst
Camilla Wolowczyk
Susann Klubben
Unni Karin Moksnes
Pauline Hardeberg Zimmermann
Idunn Vindspoll
Ingvild M. K. Tegnander
Altos
Helle Janss Haugli
Anne Grete Nyseter
Torunn Johanna Blåsmo-Falnes
Marit Tingstad Loveland
Astrid Grimstad Valheim
Andrea Sveen Kvam
Anette Arild
Tenors
Kasper Eliassen
Snorre Fånes
Mirkeivan Sayyar Kavardi
Frode Håskjold Fagerli
Jon Kristian Bye
David Aleksander Nilsen
Andreas Tesaker
Basses
Christian Sletta
Benjamin Sandoval
Kristian Arne Iversen
Per Eigil Aalborg
Stian Skagen Eriksen
Sigurd Vangen Wifstad
Arnold Vogt Granqvist
Cian Grant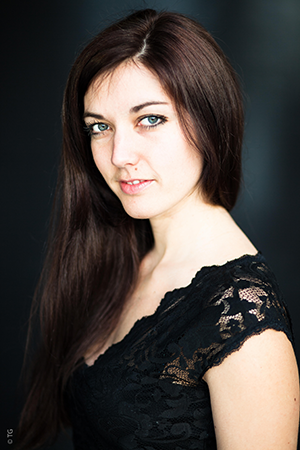 Conductor
Eva Holm Foosnæs is a freelancing conductor and composer based in Trondheim. She holds a master's degree in music performance from NTNU Department of Music with piano as her main instrument and in-depth studies in composition.  Eva has studied in Italy and Germany, as well as continuing studies in conducting at NTNU and at the Norwegian Academy of Music with focus on conduction orchestras. Eva is also the artistic director of Opera di Setra. Eva has conducted Aurum since 2012.
Discography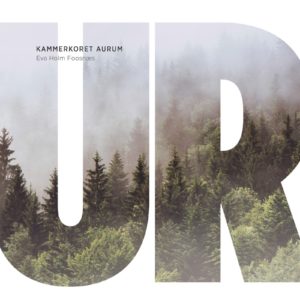 UR
2016
Awards
Kammerkoret Aurum has performed well both in national and international competitions. At the national championship for choirs in October 2021, Aurum won the sacral elite class. In the same competition in 2017 and 2015, Aurum won in two classes both years, sacral and mixed choirs class A, and sacral music and choir A+ classes, respectively. Abroad, Aurum received the golden diploma in the classes chamber choir and sacral at Canta Al Mar in Barcelona in 2018. Also, in 2014, Aurum won both the sacral music class and chamber choir class at the International Robert Schumann Choir Competition in Zwickau, Germany.
The national championship for choirs, Trondheim, Norway, October 2021
1st place in Sacral elite class, score: 94.94
3rd place in Elite class, score: 91.25
Participation in the grand finale
Eurovision for choirs - Norwegian finale, Oslo, Norway, April 2019
Canta Al Mar, Barcelona, Spain, October 2018
3rd place in Chamber choir class
4th place in Sacral class
The national championship for choirs, Trondheim, Norway, October 2017
1st place in Sacral elite class, score: 94.54
1st place in Mixed choir A class, score: 92.88
The Norwegian Society of Composers award for best performance of a piece by a Norwegian composer ("Kom fred" by Marianne Reidarsdatter Eriksen)
Grand Prix for Nations, Berlin, Germany, February 2017
3rd place in Chamber choir class
3rd place in Contemporary class
Golden diploma in both classes
The national championship for choirs, Trondheim, Norway, October 2017
1st place in Sacral A class
1st place in Choir A+ class
Grand finale champion and Norwegian champion
Robert Schumann International Choir-competition, Zwickau, Germany, October 2014
1st place in Mixed choir class
1st place in Sacral class
Award for best performance and interpretation of contemporary music
Norwegian choir competition, 2011
1st place in Mixed choirs class
Grand prix participation
Norwegian choir competition, 2009
1st place in Mixed choirs class
Praga Cantat, Czech Republic, 2008
- Several awards